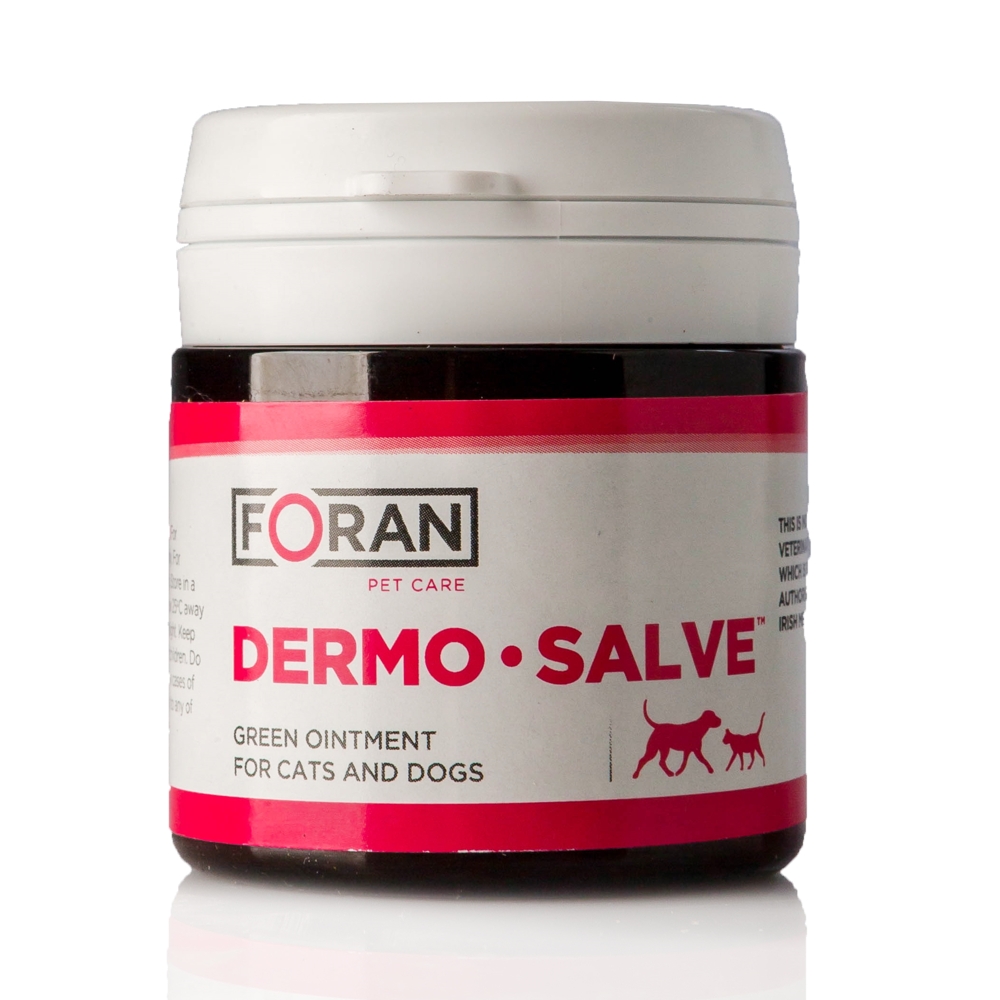 Dermo-Salve 30g
Antiseptic green ointment that is suitable for cats and dogs. Dermo-Salve is available in a 30g container.
SUITABLE FOR CATS AND DOGS
Ingredients
White Soft Paraffin, Cod Liver Oil, Liquid Paraffin, Tea Tree Oil, Lanolin, Phenoxyethanol BP., Chlorophyll Coppered (E141), Eucalyptus Oil.
Clean affected area before use and apply twice daily.
For external use only. For animal use only. Store in a cool place below 25oC away from direct sunlight. Keep out of reach of children. Do not use in cases of hypersensitivity to any of the ingredients. Replace lid after use. This is not a veterinary medicine which is subject to authorisation by the Irish Medicines Board.